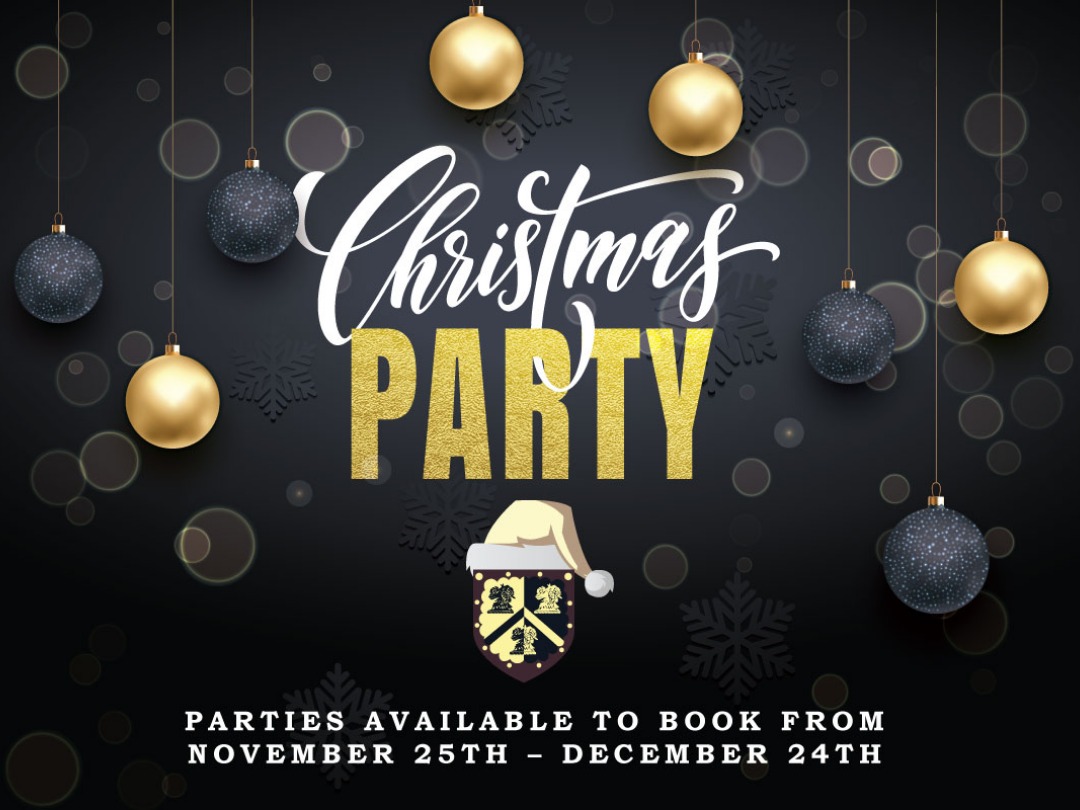 Book Your Christmas Party With Us This Year!
by Rhys
Our Christmas Party Menu is now available and we are taking bookings!
Whether for a Work-place party, or booking with family or friends to catch up before Christmas, our menu caters for all with lots of delicious choices and for a great price!
Christmas Parties will be available from Monday 25th November – Tuesday 24th December
Call us on: 01234 391214 or send us an email: info@the-chester-arms.co.uk for more information or to book!
--------MENU---------
-----------Starters-----------
Mini Baked Brie, Red Onion Chutney & Toasted Baguette (GFA)
Potted Smoked Mackerel Pate, Tomato Chutney & Toasted Baguette (GFA)
Roast Parsnip Soup, Carrot Crisps & Truffle Oil (GFA) (VE)
Prosciutto Wrapped Chicken & Leek Terrine with Apple & Ale Chutney (GFA)

-----------Mains-----------
Roast Turkey, Sage & Onion Stuffing, Roast Potatoes, Smoked Bacon Wrapped Chipolata, Maple Glazed Parsnip & Carrots, Garlic Buttered Brussel Sprouts & Turkey Jus (GFA)
Vegan Seitan Turkey, Sage & Onion Stuffing, Roast Potatoes, Seitan Chipolata Wrapped in Soy Bacon, Maple Glazed Parsnips & Carrots, Garlic Buttered Brussel Sprouts & Onion Jus (VE)
Honey Glazed Ham, Creamy Mash, Green Beans & Stilton Sauce (GF)
Grilled Whole Sea Bass, Caramelised Fennel, Herb Couscous &
Lemon Caper Butter Sauce
Carrot & Red Lentil Cottage Pie Topped with Sweet Potato Mash
Maple Roasted Parsnips & Carrots (GF) (VE)
-----------Desserts-----------
Christmas Pudding with Brandy Sauce (VE available)
Egg Nog Cheesecake (GF)
White Chocolate & Baileys Mousse (GF)
Apple Crumble Tart & Black Cherry Gelato (VE available)

Tea & Coffee with Mince Pies

£26.95 Three Courses £22.95 Two Courses


---