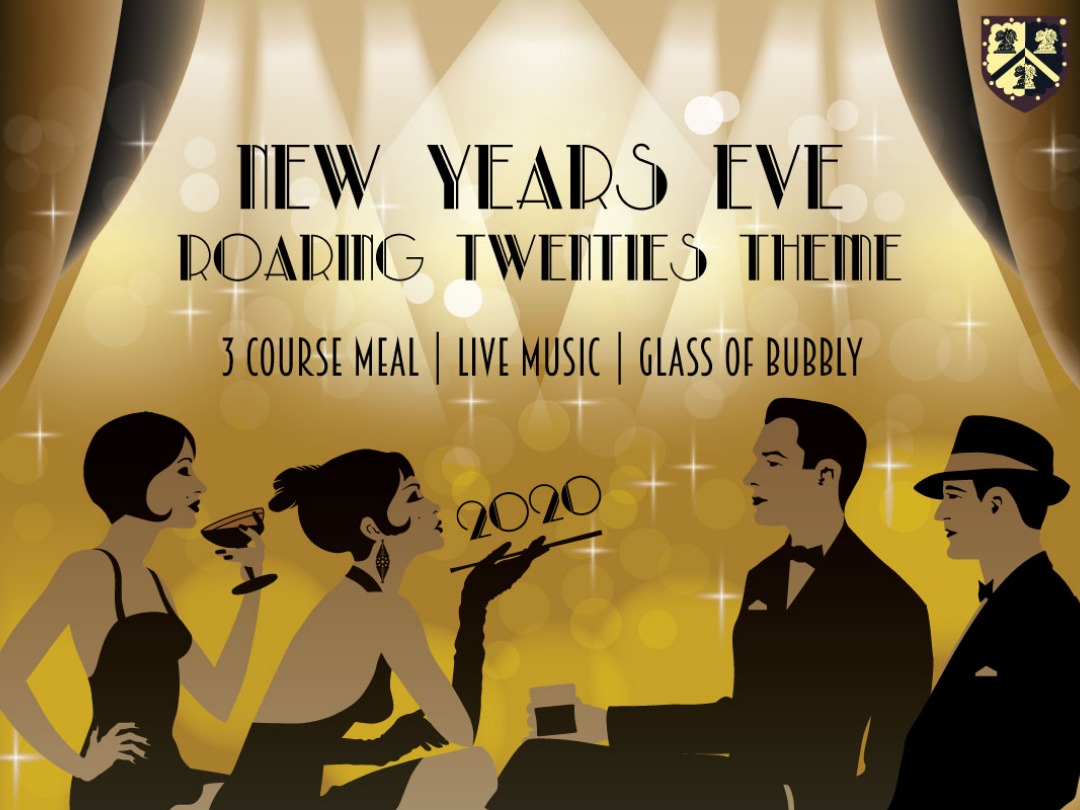 New Year's Eve at The Chester Arms!
by Rhys
The roaring twenties are about to begin and you can be sure to swing your way into the new year at The Chester Arms
With a delicious 3 Course Set Menu starting from 7:30pm, Live Music all evening, a free glass of Bubbly at Midnight and a Mini-bus service to local villages all included in one great price, all you have to is show up looking your best and party 'til the new year!
For more information on the evenings festivities including enquiries on the availability of our Mini-bus you can contact us via;
Call us on: 01234 391214 or send us an email: info@the-chester-arms.co.uk to book!
---------MENU ---------
---------Starters---------
Chorizo Stuffed Whole Squid with Seaweed Butter & Toasted Sour Dough
Pancetta Wrapped Chicken & Leek Terrine, Roasted Tomato Chutney & Sour Dough (GFA)
Vegan 'Prawn' Cake, Tomato Salsa & Watercress Salad with Wasabi & Coconut Dressing (VE)
Sweet Potato & Kale Soup, Crispy Kale & Garlic Crotons (VE) (GFA)

---------Mains---------
Grilled Swordfish, Sautéed Samphire, Roasted Red Pepper & Tomato Risotto (GFA)
Steamed Venison & Port Pudding with Creamy Mash & Maple Glazed Heritage Carrots
Thyme Roasted Rack of Lamb, Salt Baked Purple Potatoes, Pea & Mint Puree with Red Wine Jus (GFA)
Vegan Seitan Wellington, Cauliflower Cheese, Maple Glazed Heritage Carrots & Mushroom Jus (VE)

---------Desserts---------
Strawberry & Champagne Trifle (GF)
Homemade Apple & Raisin Strudel with Rum Custard (VE)
Baileys Cream Filled Cannoli's Dipped in Dark Chocolate & Pistachios (GF)
Trio of Cheese's with Crackers, Onion Chutney, Grapes, Celery & Butter (GFA)
---